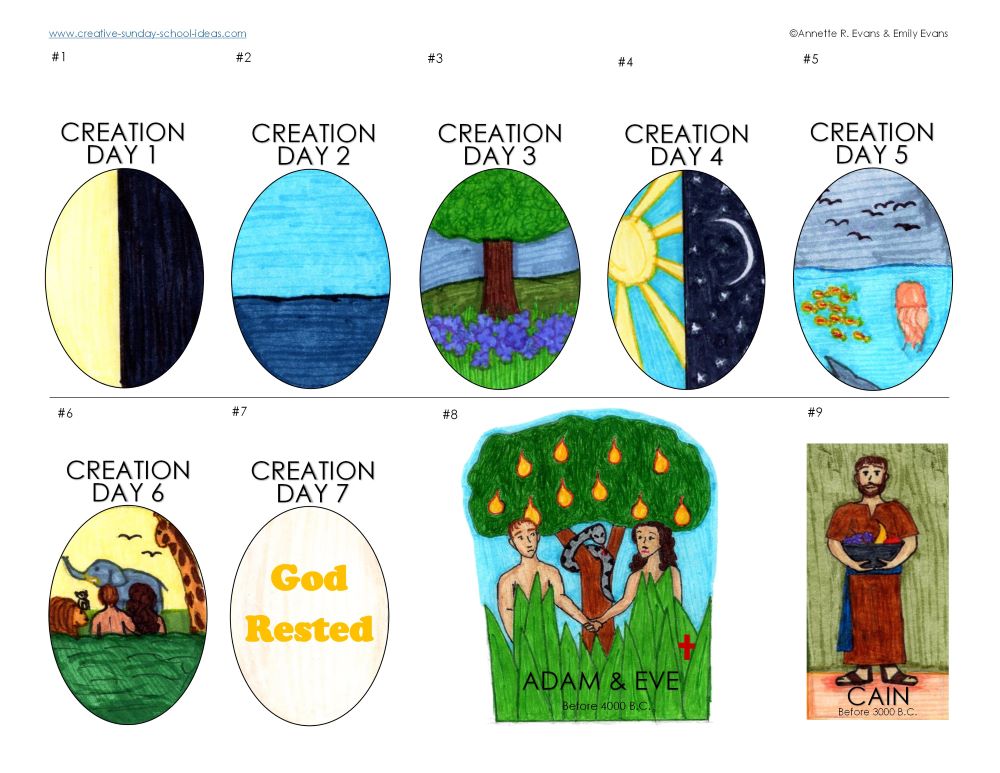 Colorful Bible Timeline Figures designed by Annette and drawn by her daughter Emily are available for instant digital download in our Etsy shop: Blossom Cottage Arts. 
These timeline characters are great for helping students see the big picture of the Bible. Create a large timeline on the wall or a portable timeline in a binder. You can also attach craft sticks to figures and create small puppets for acting out Bible stories. 

Youth Sunday School Lessons


If you're looking for Sunday school lessons for preteens or teens, you've come to the right place. I adapted several of my elementary kids' Sunday school lessons for use with middle schoolers and high schoolers. The lessons are still solid, engaging, and easy to teach. You will enjoy teaching them to your students, or you could assign all or part of these lessons to students to give them an opportunity to gain experience in teaching the Bible.

I hope to continue to adapt the kids' lessons for this older age group, so you should see more lessons here as time goes on. If you are interested in a specific series being adapted, feel free to contact me.
If you are looking for kids' (ages 5-10) Sunday school lessons, check out these pages instead:
Fruit of the Spirit
These lessons are adapted for middle and high schoolers from my Fruit of the Spirit kids' curriculum. The 11 lessons begin with a discussion of what fruit actually is. Then there is a lesson for each Fruit of the Spirit (9 all together). The final lesson discusses the purpose of fruit. These lessons use parables from the Bible to help us understand the meaning of each Fruit.
What Is the Fruit of the Spirit?
---
We Are...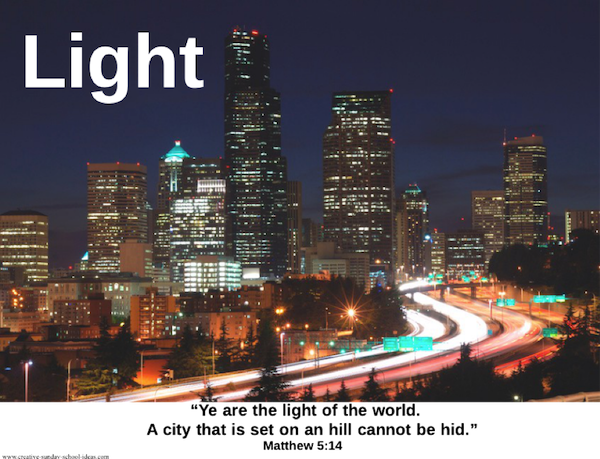 These lessons are adapted for middle and high school students from my We Are... kids' curriculum. You and your students can explore 10 different things we as Christians are and how we relate to God and each other in these roles.

---
A Few Stand-Alone Lessons

These lessons are not part of a series, but you may find them useful in teaching youth or kids.

Never Stop Praying - Perseverance in Prayer
---
Writing Your Own Sunday School Lessons

You might want to write your own Sunday school lessons or curriculum, based on the needs of your particular group of students. You know them best! You will want to, of course, pray for God's direction on what He wants your students to learn at this particular time. In addition, you might want to ask them some of the following questions to assess their Bible knowledge (varying the questions based on the age of your students):
Do you own a Bible? (You will get to know your own Bible very well by using it over and over again, reading it and looking things up. That's why it's a good idea to bring your own Bible to class even though we have Bibles here that you can use.)

How many books are in the entire Bible?

How many books are in the Old Testament?

What are the major divisions of the Old Testament?

Can you name all the books of the Old Testament?

How many books are in the New Testament?

What are the major divisions of the New Testament?

Can you name all the books of the New Testament?

Do you read the Bible regularly (daily)?

Have you ever read through the entire Old Testament?

Have you ever read through the entire New Testament?

Can you name one of the 10 Commandments? All of them?

Can you quote Psalm 23 or tell me what it is about? What about another Psalm, such as 1 or 150?

Can you quote The Lord's Prayer?

Can you name a parable Jesus told?

Can you name a miracle Jesus did?

Can you name one of the Beatitudes ("Blessed are…")? All of them?

Can you quote the plan of salvation as outlined in Acts 2:38?

Can you name a fruit of the Spirit? All of them?

Can you name a piece of the Armor of God? All of them?
We can all learn more about the Bible! By memorizing verses, passages, stories, and principles from the Bible, we have the "sword" of God's Word with us at all times, even when we don't have our actual Bible in our hands. We need the Sword with us because we never know when the devil, our enemy, will attack. Equip yourself and your students.
When writing your Sunday school lessons you might also want to ask your students what they are interested in learning and what kind of questions they have about the Bible and Christian living.
After assessing your students' Bible knowledge and interest, you can set some goals for what you want to teach them and begin to search for children's Bible lessons or curriculum on those topics, or write your own.
When writing Sunday school lessons, try using lots of questions, giving your students a chance to share what they know and you a chance to help them find the answers in the Bible. Make sure your lessons require your students to actually use their Bibles. In this way, they will become more familiar with their Bibles and also see the value of bringing their Bibles with them to class.
Remember: You can find many lessons in several complete curricula available on the Kids Lessons page.

Return from Sunday School Lessons to Creative-Sunday-School-Ideas HOME page
Subscribe to "Annette's Notes" to receive periodic emails containing ideas and inspiration for teaching kids the

Bible. Rest assured we will never sell or give away your email address.
---