Free Bible Coloring Pages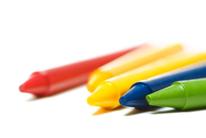 You can use free Bible coloring pages to complement Sunday school lessons...or just for fun.

If you're like me, you may have found yourself scouring the internet for coloring pages that will tie in with your Sunday school lesson. I've often gotten frustrated and ended up making my own, using Microsoft Publisher. I'm not an artist, so I use the clip art in the program and do my best to make something that will reinforce what I'm trying to teach.


Why Use Coloring Pages?
The main reasons I use coloring pages are:

To reinforce a point from the Bible lesson or memory verse. Sometimes just the act of writing or coloring will cement a concept in a learner's mind.




To have something to send home with the children as a reminder of what they have learned. This also gives parents a chance to see what their kids have been learning.




To occupy hands and minds in a productive way if "big church" goes long or when I need to focus on another child (for example, during small group time). I keep a binder full of extra coloring pages in my classroom for this purpose. I place the coloring pages in clear plastic sleeves in the binder so kids can easily see and choose a page that interests them.

The main reasons I use visuals are:
To reinforce the lesson as I am teaching.
To have a visual reminder (by posting on a board or wall) of what we are learning throughout the quarter or year.

To coordinate with coloring sheets or other activities in an attempt to, once again, reinforce the lesson.

---


My Coloring Pages
I have created several simple coloring pages as part of various curricula I have written.

You will find links to PDF files of my free Sunday school coloring pages here.
---



My Printable Visuals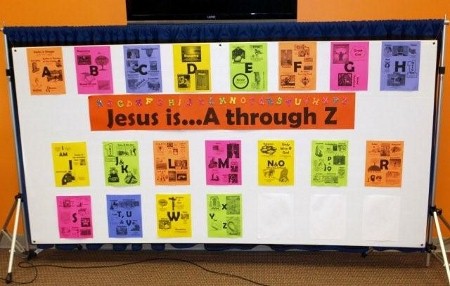 In addition to coloring pages, I have created printable visuals to go with the various Sunday school lessons/curricula I have written. Some of these may work as coloring pages also if you print them in black and white.

If you use these as visuals you can print them in color, or, as I have often done (to save on colored ink), print them in black on various brightly colored papers.

You will find links to PDF files of my free Sunday School printables/visuals here.
---
ADVERTISEMENT



Other Coloring & Activity Pages
It seems that kids either really like to color…or they don't. So it's a good idea to collect a variety of activity pages to keep on hand. Word searches and crossword puzzles are great for older kids.

There are websites that will allow you to quickly generate puzzles using key words of your choice.


You will find links to other sites with Sunday school coloring pages or puzzle generators here.
---
My prayer is that these free Bible coloring pages will be a blessing to you!
Return from Free Bible Coloring Pages to Creative Sunday School Ideas HOME page

Subscribe to "Annette's Notes" to receive periodic emails containing ideas and inspiration for teaching kids the

Bible. Rest assured we will never sell or give away your email address.
---