Looking for FREE Sunday School Resources?

Welcome! You've come to the right place for fun Sunday school lessons and ideas.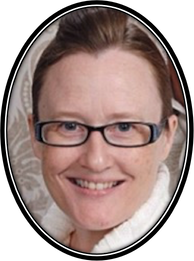 My name is Annette Evans, and over many years of working in children's ministry, I have developed numerous lessons, coloring pages, songs, crafts, activities, and other resources for teaching kids the Bible. I started Creative-Sunday-School-Ideas.com as a way to share my ideas with you.
I like to focus on creating tools that are easy to use, as well as effective. I especially enjoy developing complete curricula, putting together various pieces that will help kids really learn and remember the Bible. It's exciting to see my students get excited about learning God's Word!
ADVERTISEMENT

I have used these lessons and ideas in very large classes (50+ kids). And very small ones.

I have used them in both Sunday morning and midweek Bible classes, as well as to teach my own children the Bible at home.
I have used them to teach a variety of ages, while mainly focusing on elementary-aged children.
In other words, the information on this website is tried and true. It is also adaptable to a variety of situations.

Creative-Sunday-School-Ideas.com is a labor of love and a work in progress. As I continue to add to the site, you will find:
Free Bible lessons, as well as ideas for writing your own

Free complete curricula

Free coloring pages and worksheets

Bible memorization tips

Songs that aid in Bible memorization

Crafts to enhance Bible lessons

Games and activities that reinforce Bible learning

Helpful resources
ADVERTISEMENT

As you use these ideas and materials, feel free to share your comments with me via the "Contact" button in the navigation bar on any page in the website. I would love to hear from you!
My prayer is that you will be encouraged and helped by the information on this website. As you plant the seed of God's Word in the hearts of children, remember Isaiah 55:11:
"So shall my word be that goeth forth out of my mouth:
it shall not return unto me void, but it shall accomplish that which I please,
and it shall prosper in the thing whereto I sent it."
It may take awhile, but God's Word will bear fruit in the lives of your students. What an amazing privilege to be a Sunday school teacher!
 ~Annette
---
Check out my newest Sunday School curriculum:
Adventures on Route 66
---
---
---
Subscribe to my newsletter to receive periodic emails containing ideas and inspiration for teaching kids the Bible. Rest assured I will never sell or give away your email address.

---