Free Sunday School Curriculum
Are you looking for simple, fun, effective, and free Sunday school curriculum?

As a teacher, I know the constant search for effective lessons, fresh ideas, and affordable resources. Over the past few years, I have enjoyed developing various curricula to use in kids' Sunday school and midweek Bible classes. I hope that by sharing these lessons and ideas I can be a blessing to other teachers and many more kids. I plan to keep as many of these resources as possible free.

Previously in our church's midweek Bible session for kids ages 5 to 10, we used a more traditional kids' church curriculum (think: theme, decor, music, skits, etc.) We were looking to minister to this wide age range, as well as keep everyone "entertained."
However, in an attempt to simplify the midweek class preparations while giving greater emphasis to kids really learning and retaining Bible knowledge, I began to rethink our approach and write lessons.
When writing Sunday school/kids' Bible class curriculum, I try to make it:
~ Simple ~

Keep things straightforward and easy for teachers to use. Most Sunday school teachers I know are volunteers with a love for teaching kids the Bible but with limited time and resources.
~ Fun ~
Make it fun and engaging for teachers and students alike. It's difficult to get my students excited about learning something if I'm not excited about teaching it.
~ Effective ~

Focus on actual learning, incorporating regular review. Anything worth teaching is worth reviewing.
Make sure all lessons are Biblically sound. The Bible is the solid foundation for learning. And kids are eager and willing to learn! I don't want to "baby-sit" the kids or teach down to them. I want to challenge them.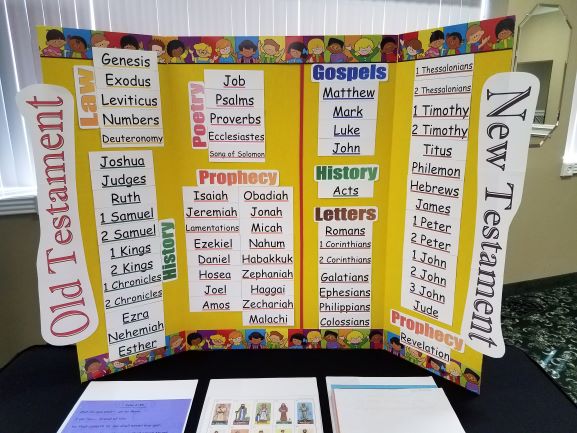 ---
Free Sunday School Curriculum Available

The first free Sunday school curriculum I posted to this site was Jesus Is A-Z. This curriculum continues to be a favorite with my students, as well as many other teachers and students. Jesus Is A-Z is also available for purchase in a convenient spiral-bound book. 

Click on the links below to access the various curricula available on this site, along with information on how to implement them with your class.

My prayer is that you will find the free Sunday school curriculum and other resources on this website helpful in planting Biblical truths in the hearts of students.
~Annette Evans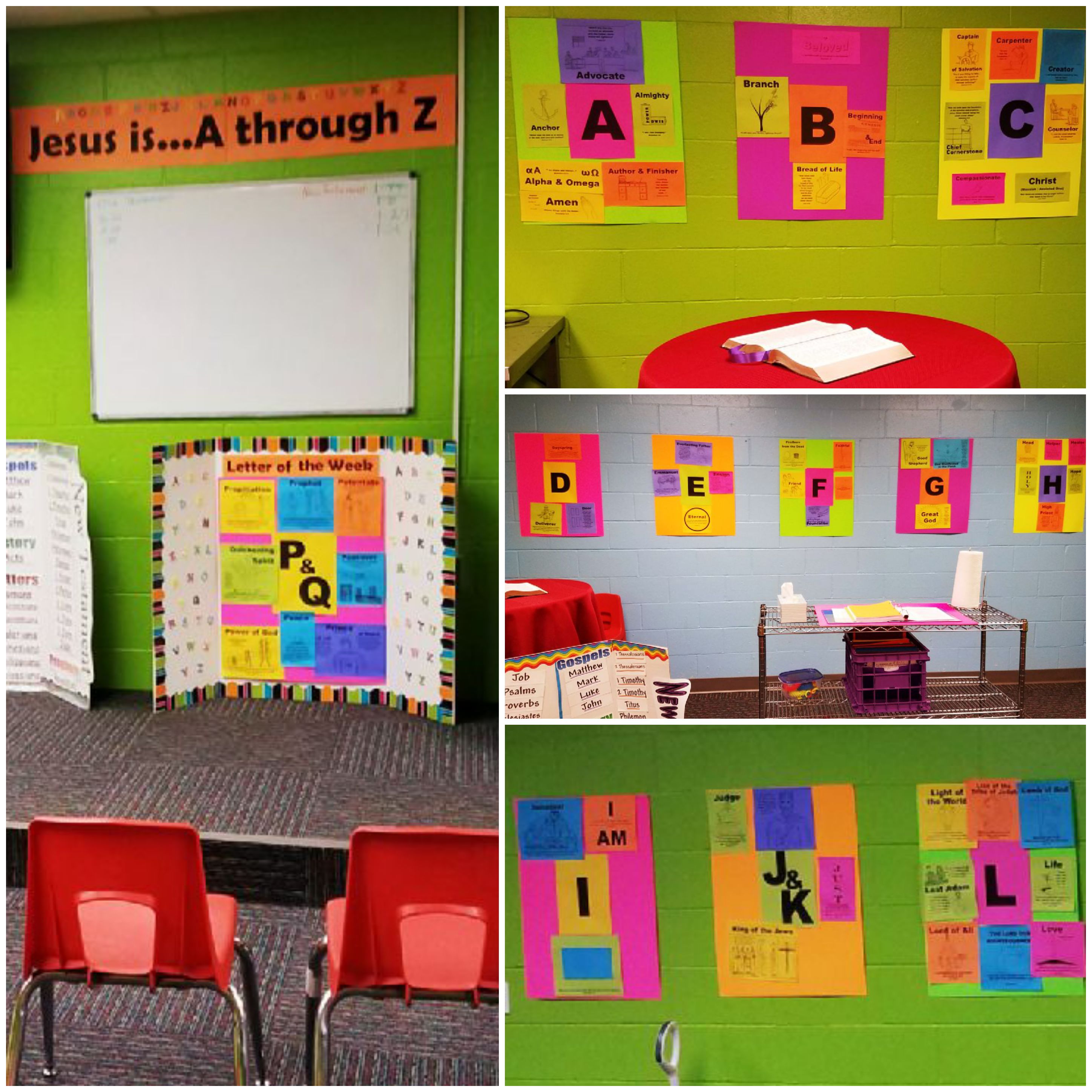 This is a fun and effective Sunday school curriculum that exalts JESUS! The 26 lessons in this series focus on who JESUS is by exploring 102 of His titles and adjectives alphabetically. 
This curriculum is also available for purchase in a convenient spiral-bound book. (Your purchase helps keep this website up and running.)
This is an extensive, fast-paced curriculum which takes kids through the 66 books of the Bible chronologically.  Students add people and events to a timeline each week to help them envision the big picture of the Bible.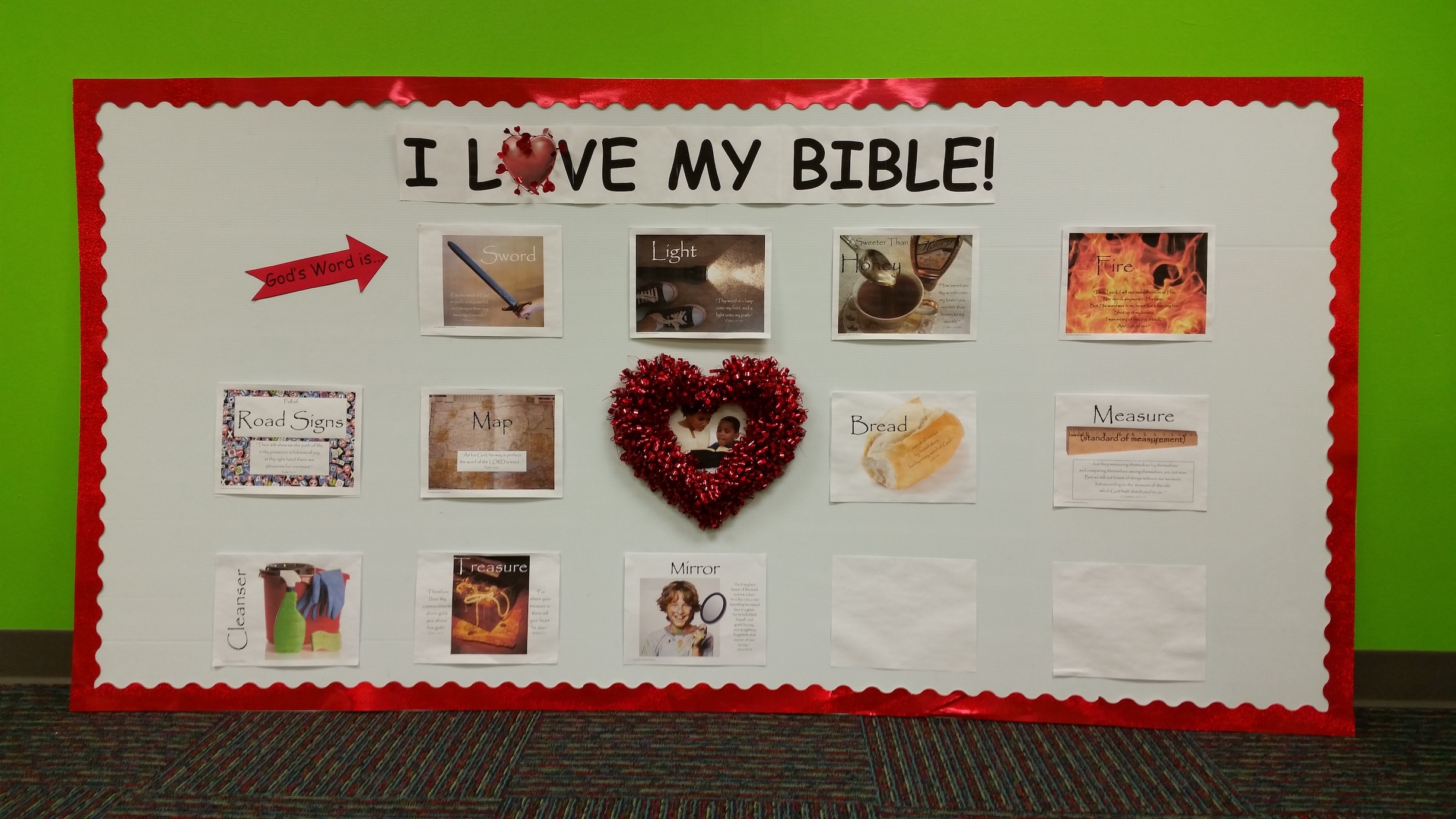 In this series of 13 lessons, we look at 14 things God's Word is: It's a SWORD, LIGHT, and sweet as HONEY. It's like "FIRE shut up in my bones!" It's full of ROAD SIGNS, and it's also a MAP. It's our BREAD, MEASURE, CLEANSER, TREASURE, and MIRROR. It's MILK when we're baby Christians and MEAT as we mature. It's the SEED that grows into good fruit in our lives. 

This curriculum explores 10 different things we are as Christians: Salt, Light, Sheep, Epistles, the Bride, the Body, the Temple, Children of God, Branches, and Soldiers.

This 12-lesson curriculum on the Fruit of the Spirit begins with the question: "What Is Fruit?" We use natural fruit to introduce our topic, and the "Parable of the Barren Fig Tree" to discuss the fact that God expects us to grow spiritual fruit. The next nine lessons cover the nine Fruit of the Spirit, using a parable from the Bible to illustrate each one. The final two lessons discuss the purpose of fruit and then review the entire series. 

This nine-lesson curriculum on the Armor of God begins with a lesson identifying the battle and the enemy. The next six lessons cover the six pieces of armor as listed by the Apostle Paul in Ephesians 6. The eighth lesson discusses how to be a good soldier, and the ninth lesson is a review of the entire series.

These four lessons focus on the Christmas story from a different viewpoint each week. They also feature fun games, object lessons, and activities.

I pray you enjoy teaching these curriculum series to your students. If you have any questions or comments, please contact me here. I look forward to hearing from you.

May God bless you and your students as you learn and grow together!
Return from Free Sunday School Curriculum page to HOME page
Subscribe to "Annette's Notes" to receive periodic emails containing ideas and inspiration for teaching kids the

Bible. Rest assured we will never sell or give away your email address.
---