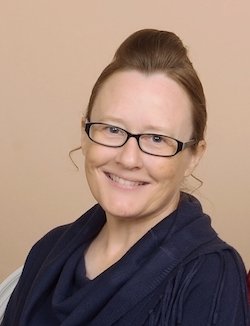 ---
End-of-Year Presentation

"Study to shew thyself approved unto God,
a workman that needeth not to be ashamed,
rightly dividing the word of truth."
2 Timothy 2:15


Last month we finished our Kids' Power Hour "year." We usually mark this occasion with a presentation to our church congregation, highlighting what we have learned. We have typically done this in the sanctuary on a Sunday evening with the kids quoting Bible verses, singing songs, and answering review questions.


Our goals:

Give the audience a little taste of what goes on in Kids' Power Hour
Remind them of the value of studying God's Word on a regular basis
Encourage even more participation—students and volunteers

Last year, due to various circumstances, we decided we would need to videotape the presentation to be shown at a later time that would better fit the church calendar. My daughter came in last-minute and videotaped the kids (using a cellphone) during one class period. She edited this video for us, and we showed it on a Sunday morning.


We were able to reach even more people with this format, so we decided to videotape again this year, with a little more preparation and two class periods of videotaping on a better camera. My daughter again videotaped and edited for us. We received great feedback from the videos as people had a little window into Kids' Power Hour.




You can check out the Jesus is...A through Z curriculum here.

You can see 2013's video here:

You can check out the Adventures on Route 66 curriculum here.

(Note: The 2013 video contains several visitors who were unfortunately unable to participate much in the review. We tried to make sure they had fun anyway. :))


TIP:
Keep it simple. Don't put too much pressure on the kids or teachers. Have fun with the end-of-year presentation.



Think About It
Ask yourself:

What are the goals and accomplishments of my class and how could I effectively share these with my church family?
Who could help me organize a presentation or videotape and edit, etc.?
If you have any questions or comments, feel free to contact me. I love hearing from you!


Blessings,
Annette

P.S. You can access my daughter's business Facebook page to have videos edited, VHS converted to video, etc.


---