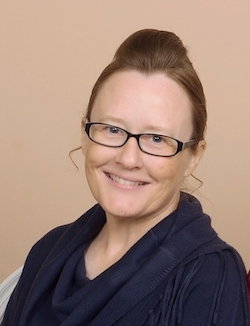 ---
Bible Timeline Figures
"Now faith is the substance of things hoped for, the evidence of things not seen. For by it the elders obtained a good report. Through faith we understand that the worlds were framed by the word of God, so that things which are seen were not made of things which do appear."
Hebrews 11:1-3

Studying the people and events in the Bible builds our faith. We see positive examples. We see negative examples. We see God's hand at work over centuries of time. We see HIS-story.

Helping kids see the bigger picture of the Bible was my goal in writing the Adventures on Route 66 curriculum.

Adventures on Route 66 curriculum
To help accomplish this, we use a large timeline posted on the wall or a large board.

In the past, I have ordered timeline characters from various sources, which are sometimes unavailable. So that we would not have to depend on other sources, I asked my daughter Emily to draw timeline figures for us, and she drew 153 full-color people and events. I then added names, dates, symbols, and other information. It was a BIG project!
I am happy to announce that our BIBLE TIMELINE FIGURES are finally finished and ready for instant digital download via my Etsy shop: Blossom Cottage Arts!
Blossom Cottage Arts Etsy Shop Bible Timeline Figures
---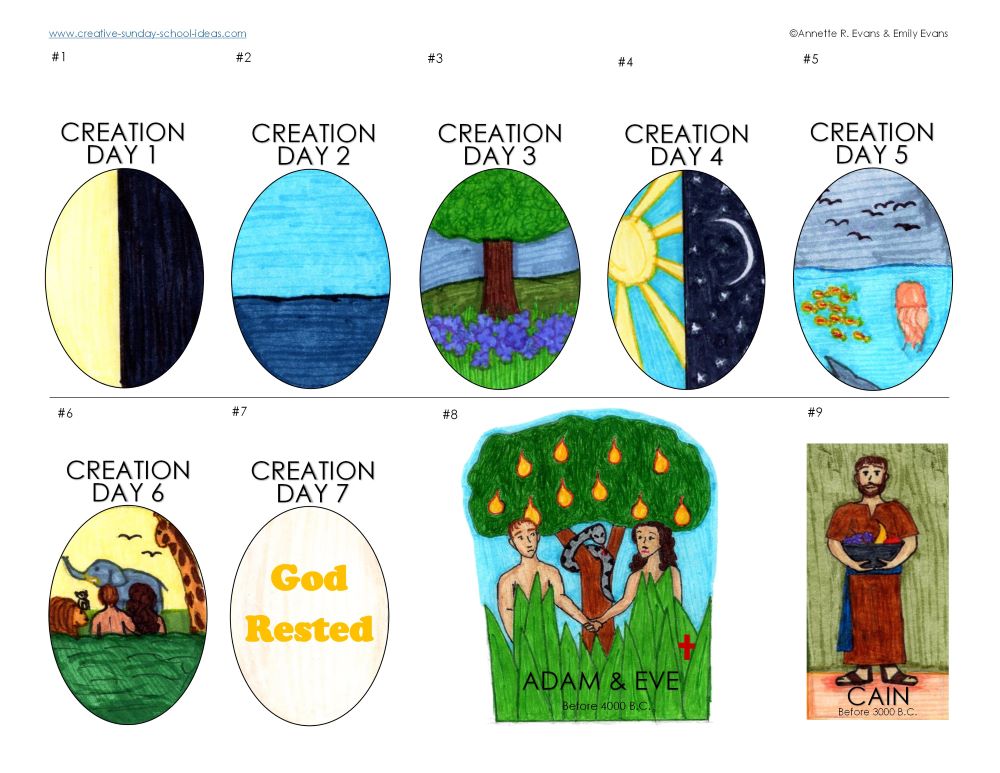 ---
When you purchase the Bible Timeline Figures, you will receive three zip files containing a Read Me page, a Print Release page, and 17 pages of Bible Timeline Figures in PDF files. Most figures are approximately 3.25 x 1.5 inches. You can print the figures on cardstock or laminate them for extra sturdiness. Also please note that print settings can greatly affect quality and intensity of colors. You may wish to print a test page and adjust accordingly.

All dates are approximate and derived from studying various sources. Main sources: The Bible, including notes in the Thompson Chain-Reference Bible, and The Timechart History of the World. Other sources consulted: http://timeline.biblehistory.com, https://biblehub.com/timeline/, and https://answersingenesis.org/bible-timeline/.

On some Bible Timeline Figures, instead of giving the lifespan of that person, the date of a particular event in his/her life may be noted. For example, the year(s) he/she ruled, married, made a trip, or was called by Jesus.

Some of the figures have symbols:
cross = genealogy of Jesus
crown = king
gavel = judge
footprint = disciple


Ideas for Display:
You can make a timeline using road tape meant for making roads on the floor for toy cars. (I ordered mine from Amazon.com.) I wrote the century numbers with permanent marker on small pieces of electrical tape. You can also cut strips of paper from poster board and label them with the centuries to make a timeline.

You can lay out the timeline in various ways depending on how much wall space you have. I chose to lay mine out with the centuries leading up to the birth of Jesus and back down to the current day.

Instead of placing the timeline figures on the wall, you can attach them to sheets of paper and place the sheets in clear sheet protectors in a binder. On each page, you can write dates or time periods (or lesson numbers as I have done to coordinate with the "Adventures on Route 66" curriculum). You can group families together and show genealogies as you place the timeline figures.
Lots of hard work went into the creation of these Bible Timeline Figures. I am so happy to be able to offer them to you for purchase immediately.

May God Bless you as you share HIS-story with kids.

Blessings,
Annette
Creative-Sunday-School-Ideas.com