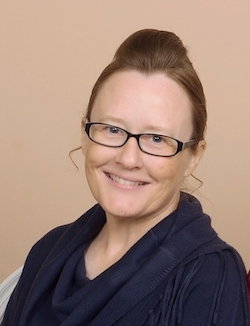 ---
The Apple of His Eye

"Keep me as the apple of the eye,
hide me under the shadow of thy wings"
Psalm 17:8




While sitting at the ophthalmologist's with my daughter the other day, she was pleasantly surprised to find a Gideon Bible on the side table. As she began reading, she ran across Zechariah 2:8:



"For thus saith the LORD of hosts;
After the glory hath he sent me
unto the nations which spoiled you:
for he that toucheth you
toucheth the apple of his eye."



Which led to this question: What exactly is the apple of the eye? We knew the phrase was a term of endearment, referring to something uniquely precious, but how is that meaning conveyed by apples and eyes?






We decided to do some impromptu research and found this phrase occurs five times in the King James Version of the Bible: Deuteronomy 32:10, Psalm 17:8, Proverbs 7:2, Lamentations 2:18, and Zechariah 2:8. According to Wikipedia, in all but the Zechariah reference (in which it may literally mean eyeball), the original Hebrew can be translated as "little man of the eye." This is remarkably close to the Latin pupilla, which means "little doll," from which we get the pupil of the eye and also our other meaning of pupil: schoolchild.

Both the Hebrew and Latin refer to the tiny image of yourself that you can see when you look into another person's eyes. As we thought about this (awaiting the eye doctor and potentially scary news), we were reminded that God's eye is always on us:



"For the eyes of the Lord are over the righteous,
and his ears are open unto their prayers…"
1 Peter 3:12.

However, we only realize we are the apple of His eye when we actually look at HIM.



Sometimes we become so distracted, "looking for love in all the wrong places." But if we turn and look at Jesus, we can see ourselves in His eyes, as He sees us: exceedingly loved, precious, cherished.

As the old hymn says:



"Turn your eyes upon Jesus,
Look full in His wonderful face,
And the things of earth will grow strangely dim,
In the light of His glory and grace."
(Helen H. Lemmel, 1922)



Think About It
Ask yourself:

How does Jesus see me?
What do I see when I look in His eyes?
Do my students and I understand how cherished we are by Him?
How can I help us understand better?

If your vision is blurry, spend some extra time in God's Word having it adjusted. Suggested reading: Romans 5:6-8, Romans 8:35-39, Ephesians 3:17-19, Revelation 1:5

If you have any questions or comments, feel free to contact me. I love hearing from you!


Blessings!
Annette

---