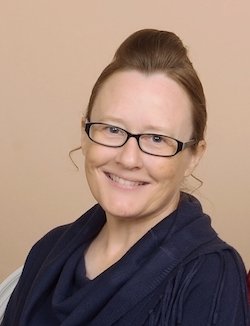 ---
Reading Aloud
Reading aloud is an enjoyable activity to share not only with your students, but also your own children, grandchildren, nieces, nephews, or maybe even kids at a local library or school story hour. Reading aloud is an opportunity to introduce kids to wonderful books, encourage a love of good literature (including the Bible), and enhance your lessons with stories that reinforce your message.

I enjoy reading aloud; however, I know not everyone feels comfortable doing so. The following ideas can help you improve your read-aloud skills and increase your comfort level.

Tips:
Choose a well-written book with excellent illustrations.
Become very familiar with the book; practice reading it aloud ahead of time.
Read with feeling, varying your tone (high or low), volume (loud, medium, soft), and speed of reading (slow, faster, pause).
Try using different voices for different characters; this may take extra practice.
Allow time for kids to view the illustrations; point out interesting details.
Don't be afraid to move around, making sure everyone can see the illustrations and adding in some action to go along with the story.
Chapter books are less visual but allow students to imagine the characters and action. They can build anticipation as you read 1 or 2 chapters per class period and look forward to continuing the book next time.
Some Book Suggestions (check your local library):
Read with Me Bible illustrated by Dennis Jones – This Bible storybook uses the text of the New International Reader's Version (NIrV) and is therefore geared toward young readers. I like that it is a translation rather than a retelling. The illustrations in the Read with Me Bible are vivid, fun, and engaging.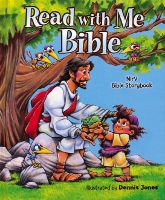 Noah's Ark by Peter Spier – This picture book has a multitude of wonderfully detailed illustrations. There are few words, but you can discuss the familiar story as you examine and enjoy the thoughtful and humorous pictures.

The Lord Is My Shepherd illustrated by Lynne Willey – This picture book has the text of the 23rd Psalm (KJV) charmingly illustrated with pictures of a brother and sister as they go through their day.

My Book of Bible Rhymes by John Knapp II, illustrated by Dianne Turner Deckert – This is a book of fun poems and illustrations covering events from Genesis to Revelation and including a selection of rhymes "About the Bible."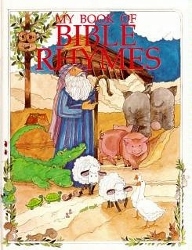 Concord Cunningham books by Mat Halverson – These chapter books are similar to the Encyclopedia Brown books with the protagonist, Concord Cunningham, solving mysteries using his knowledge of the Bible. Each chapter is a mystery, and you are given a Bible verse to look up at the end to try to figure out the solution to the mystery (before looking in the back of the book for the answer).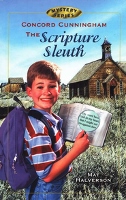 Mary Jones and her Bible by Mary Ropes – This touching book about a young girl's intense desire to read and possess her own Bible will give you and your students a renewed appreciation for the Bible. This is a chapter book, and this edition has a few simple illustrations in each chapter.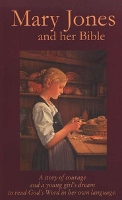 Biographies – We can learn so much from the lives of missionaries, explorers, inventors, writers, preachers, ordinary people... For Christian biographies check out the Christian Heroes: Then & Now books by Janet & Geoff Benge; for example: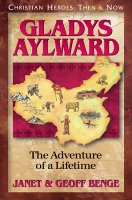 For historical fiction that introduces kids to real people of faith check out the Trailblazer Books by Dave & Neta Jackson; for example: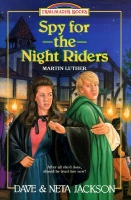 Think About It
Ask yourself:
Could I incorporate a read-aloud time into my class?
Is there an excellent picture book that would enhance my lesson?
Is there a well-written biography that would help my students understand a character trait I am trying to teach?
Is there a chapter book that goes along with this quarter's theme and would help reinforce it week after week?
If you have any questions or comments about this idea, feel free to contact me. I love hearing from you!
Blessings,
Annette
---