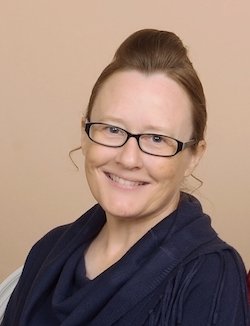 ---
Called to Faithfulness

"Moreover it is required in stewards that one be found faithful."
1 Corinthians 4:2 NKJV



You may remember when you first felt God call you to minister to children. It may have been a specific moment in time, in a particular church service or time of prayer. Or you may have been called gradually as you assisted in various ministries, eventually realizing that working with young people fits the particular talents and abilities God has given you.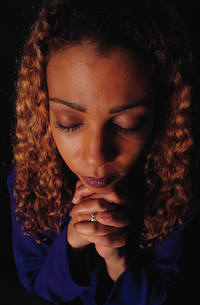 Whatever the circumstances of your calling, your enthusiasm may have waned at some point. You may not be seeing the results you expected. You may not be getting the support you anticipated. Teaching children week in and week out takes energy and inspiration. And some weeks those are in short supply.


You may find yourself studying at the last minute, forgetting to pray for your students on a regular basis, not keeping your classroom clean and inviting, struggling to keep students engaged during class, and too busy to interact with them outside of class.


At times like these, I have to remind myself that just because something doesn't seem as fresh or exciting as it did initially, that doesn't mean I should "throw in the towel." It is time to lean on God's faithfulness and pray for a renewing of my own.



"It is of the LORD's mercies
that we are not consumed,
because his compassions fail not.
They are new every morning:
great is thy faithfulness."
Lamentations 3:22-23


God's faithfulness is great enough to help me
faithfully keep my commitment to His calling.


Think of some things you commit to in your life; such as, a job, house payment, cell phone service, marriage. You may actually sign a contract or make statements in front of witnesses. You may wear symbols to remind you of your commitments. Do you always want to keep these commitments? No. But when you struggle, you remind yourself of the benefits that come with commitment: job - money and/or personal fulfillment; house payment - home; cell phone service - easy means of communication; marriage - love and partnership in life's ups and downs.


Our commitment to minister to children has eternal benefits and is not made alone. God partners with us in this "contract," and He promises results.



"So shall my word be that goeth forth out of my mouth:
it shall not return unto me void,
but it shall accomplish that which I please,
and it shall prosper in the thing whereto I sent it."
Isaiah 55:11



In children's ministry we may not see the results of our efforts immediately, or even in this lifetime. We plant the seeds of God's Word and love in the hearts of our students and trust God to bring the harvest in His time. He is faithful.



"Let us hold fast the profession of our faith without wavering;
(for he is faithful that promised;)
And let us consider one another
to provoke unto love and to good works:"
Hebrews 10:23-24


Think About It
Remember when you were first called.

Has your commitment waned?
Are you giving your best effort to remain faithful to your calling?
Are you trusting God with the results?
I pray God blesses each of us with a reminder of His faithfulness and a renewal of our own.

If you have any comments or questions, please feel free to contact me. I enjoy hearing from you.

Blessings,
Annette
---