Free Sunday School Curriculum

One of the main reasons I started this website is to share free Sunday school curriculum. Over the past few years, I have enjoyed developing various curricula to use in kids' Sunday school and/or midweek Bible classes. I hope that by sharing these lessons and ideas I can be a blessing to other teachers and many more kids.
Adventures on Route 66! I plan to begin adding this exciting curriculum to the website soon. Here's a video that shows a bit of what we learned from Jan.-Sep. 2013: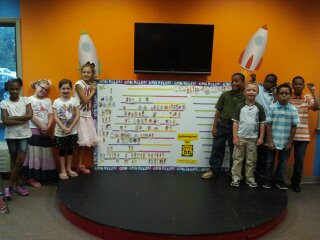 Previously in our church's midweek Bible session for kids ages 5 to 10, we used a more "traditional" kids' church curriculum (think: theme, decor, music, skits, etc.) We were looking to minister to this wide age range, as well as keep everyone "entertained."
However, in an attempt to simplify the midweek class preparations while giving greater emphasis to kids really learning and retaining Bible knowledge, I began to rethink our approach and write lessons.
When writing Sunday school/kids' Bible study curriculum, I try to:
Keep things straightforward and easy for teachers to use. (Most Sunday school teachers I know are volunteers with a love for teaching kids the Bible but with limited time and resources.)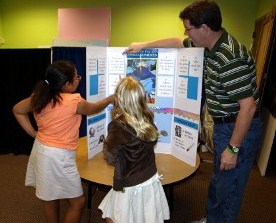 Make it fun and engaging for teachers and students alike. (It's difficult to get my students excited about learning something if I'm not excited about teaching it.)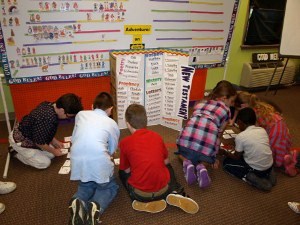 Focus on actual learning, incorporating regular review. (Anything worth teaching is worth reviewing.)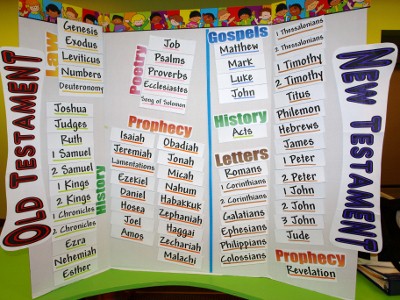 Make sure all lessons are Biblically sound. The Bible is the solid foundation for learning. And kids are eager and willing to learn! I don't want to "baby-sit" the kids or teach down to them. I want to challenge them.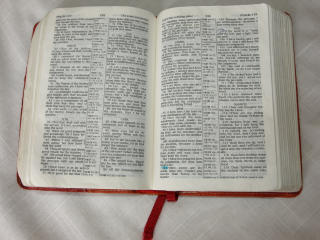 The first free Sunday school curriculum I am posting to this site is "Jesus is...A through Z." After all, it's all about HIM!

I plan to continue adding other curricula over the next few months. Click on the links below to access each complete set of lessons along with information on how to implement them in your class.

My prayer is that you will find the Bible curricula on this website as helpful as I have in planting Biblical truths in the hearts of students.
Jesus is...A through Z Curriculum
Return from Free Sunday School Curriculum page to HOME page

---
PERMISSIONS POLICY: The content on Creative-Sunday-School-Ideas.com is copyrighted. Feel free to print and make copies for your own personal, teaching, or church use only. You may not use this content for commercial purposes. You may link to this site but you may not re-post anything from it anywhere else on the internet without my express written consent.